What is Dermalogica?
How Dermalogica can help you look your best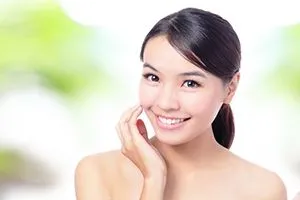 Dermalogica is a line of skincare products researched and developed by the International Dermal Institute. Dermalogica products are 100% natural without harsh chemicals like lanolin, alcohol, mineral oil, artificial colors or fragrances. The Dermalogica line is used by over 100,000 therapists in over 80 countries.
Dermalogica treatments are applied by skilled therapists like the doctors and aestheticians at Laser Hair Removal and Medical Spas of Ohio. The treatments are the newest, state-of-the-art way to decrease the effects of aging, eliminate acne, and provide relief from a number of other skin conditions. You can choose from several Dermalogica treatments including:
Microzone express skin treatments-designed to rejuvenate problem areas in just 20 minutes! This treatment can provide exfoliation, relieve tired eyes, reduce acne breakouts and more.
Dermalogica skin treatment-the flagship 60 minute treatment to relieve skin problems and create amazingly beautiful skin. This treatment is custom-tailored to an individual's skincare needs.
Bioactive peel-designed to decrease skin surface roughness, decrease acne, reduce fine lines and wrinkles, and fade undesirable pigmentation; this treatment is more affordable than most chemical peels and works to rejuvenate your skin with no downtime.
Ionactive power treatment-powerfully effective ingredients are applied to your skin and enhanced with high-tech electrical technology. Your skin will feel invigorated and revived. This treatment is customized for your specific skincare needs.
Along with Dermalogica treatments your doctors and aestheticians at Laser Hair Removal and Medical Spas of Ohio offer a full range of Dermalogica products to treat signs of aging, acne, skin rejuvenation and resurfacing, and other skin conditions.
Your skin is important to how you look and how you feel about yourself. Your skin is also an important barrier to protect your body from disease or sickness. You owe it to yourself to keep your skin healthy and looking beautiful. Find out more about Dermalogica and what this groundbreaking product line and treatments can do for you and your skin.
For more information on Dermalogica or to purchase products, call our Warren, OH office at (330) 652-2600 today!